Safeguarding Your Northern Alabama Home From Pest Infestations
The health and safety of your family is always your top priority, but pests put both at risk. Avoiding a pest infestation is the best way to protect your family from the dangers common Northern Alabama pests bring, but even if you already have an active infestation, Custom Pest Control can help. We offer residential pest control services to eliminate problem pests and keep your Northern Alabama home pest-free moving forward.
Our Home Pest Control Process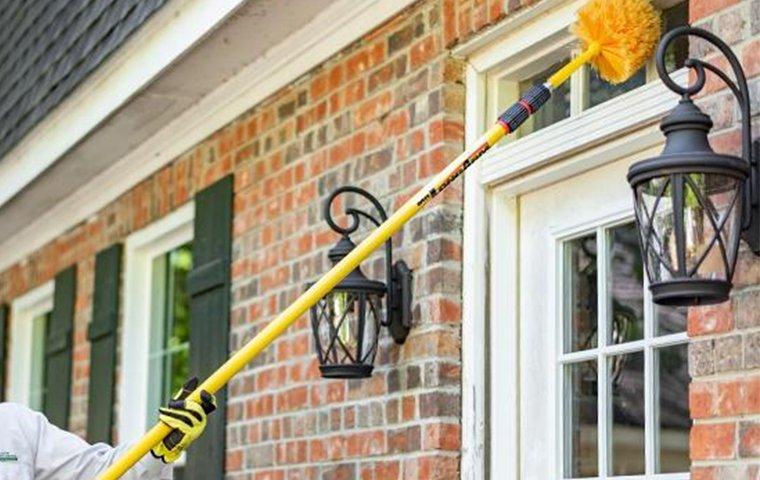 Understanding what pest pressures you're experiencing before we prescribe treatment is essential in accurately servicing your pest problems. That's why we perform a thorough inspection to help us develop a pest control plan tailored to your needs.
This inspection begins by creating a diagram of your home and outbuildings. As we go through our inspection protocol, we'll use the diagram to mark areas of concern, entry points, and active infestations.
Our inspection includes the following:
Inspection of the interior, crawlspaces, and attic areas if accessible.

Use of an electronic termite and bed bug inspection tool that can alert us to even just one bug.

Use of an infrared camera to detect hidden infestations or moisture problems.

Minimum of five moisture readings in the crawl space to detect moisture problems.

A detailed written report of our findings, along with our recommended treatment plan.
During your initial service, we'll treat both the interior and exterior of your home based on the results of our inspection and the agreed-upon treatment plan. We use the most advanced treatment products that are all labeled for their specific use and low to no odor. We apply all products in areas intended to maximize exposure to pests while minimizing exposure to your family and pets. These products have a residual effect from 30 to 90 days, depending on the specific problem we're treating.
After your initial treatment, we'll go over your treatment plan and evaluate its effectiveness. This evaluation will help guide the frequency of our follow-up visits. Follow-ups can take place monthly, bi-monthly, or quarterly. They always include interior and exterior treatments. By continuously evaluating the effectiveness of your treatment plan, we can make the necessary changes to ensure its continued success.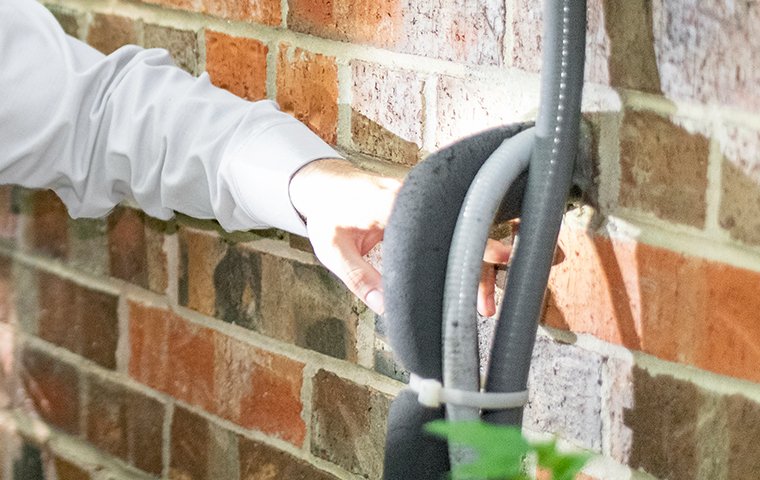 Inspection
We believe in order to provide you with effective treatments, we must know all the factors contributing to your pest problems. Our thorough inspection process allows us to gain a clear picture so we can develop a plan tailored to your needs.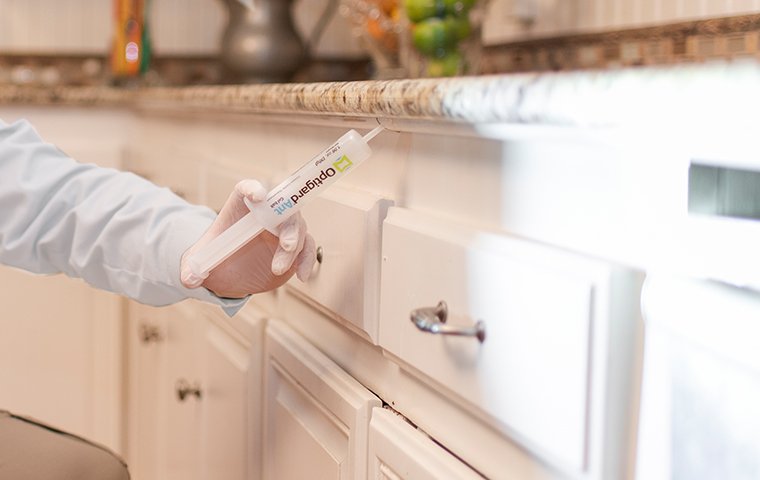 Treatment
Your initial service visit includes a detailed treatment of both the interior and exterior of your home. Our treatment methods will vary based on the findings of our inspection and the custom treatment plan we develop for your home.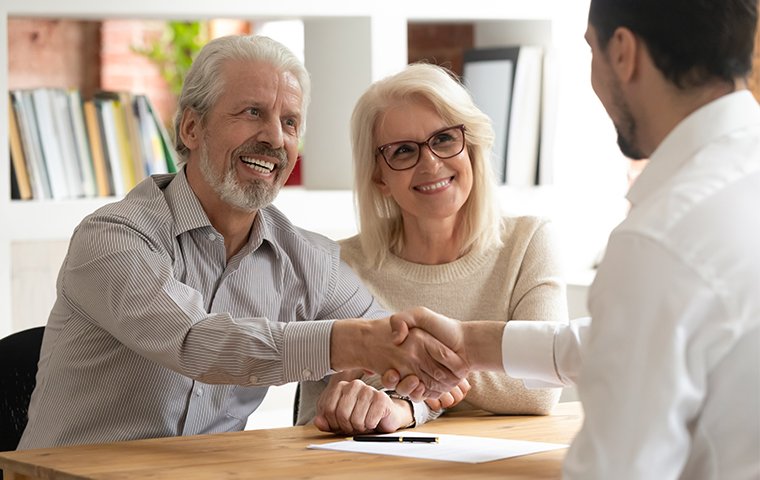 Follow Up
At Custom Pest Control, we continually evaluate the service you receive to make sure that it remains effective at eliminating pests and preventing future infestations. We'll develop a follow-up schedule based on our findings.
Our Specialty Pest Control Options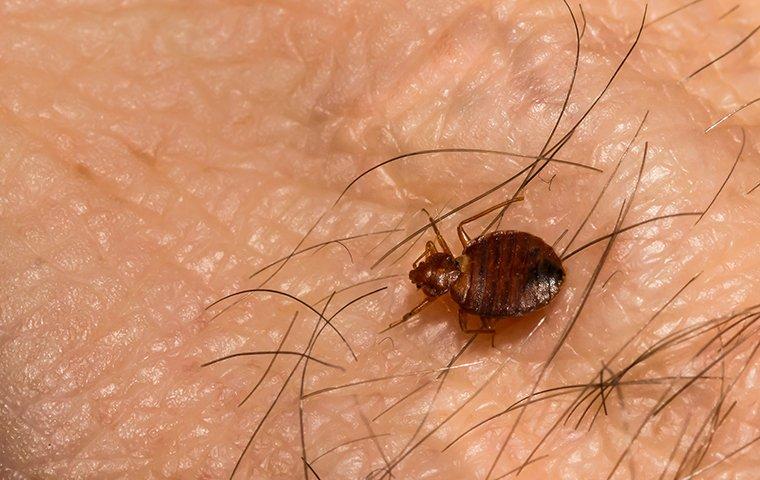 When a particular pest is causing trouble in or around your home, you need a specific solution. Custom Pest Control offers specialty services to treat a number of pests on a standalone basis.
Our specialty pest control plans include the following options:
Bat Control From Custom Pest Control
If bats have gotten into your home, Custom Pest Control can help! We install one-way doors that allow bats to leave your house while making them unable to get back inside.
Please note: Brown bats and gray bats are off-limits during their May through August nesting season. During this time, we are restricted by law to perform any exclusion work.
Customized Pest Control You Can Trust
At Custom Pest Control, we believe that no two homes can be treated in the same manner. When you choose us for your pest control needs, we'll customize a plan to solve your specific pest problems, then work with you to make sure that the plan is continually evaluated so that it stays effective. We provide pest control solutions you can trust for your Northern Alabama home.
Request Your Free Inspection
Complete the form below to schedule your no-obligation inspection.