Are The Roaches In Boaz Secretly Hiding Inside Your Home?
November 20, 2022
Cockroaches do their best to make a homeowner's life miserable. It's a frightening scene seeing one after the other without knowing how many more exist. Your place could turn into a house of horrors where none of your family members feel safe enough to even sleep at night.
It's a good thing that Custom Pest Control provides the most advanced pest control in Huntsville to eradicate a cockroach infestation inside your home effectively. We pride ourselves on creating safe spaces for our residents to enjoy without the threat of harmful nuisance pests. Read further to learn more about roaches and how to know your place is infested so you can address the problem early.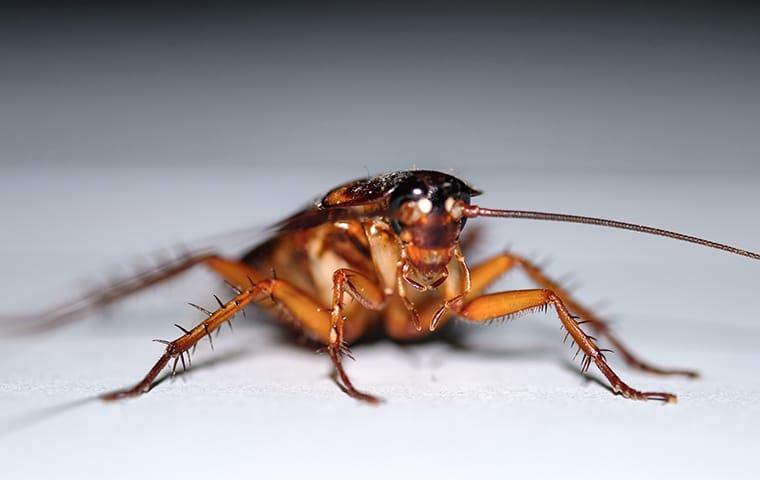 Recognizing A Roach Infestation
Recognizing the signs of cockroaches in your home isn't as challenging as some may believe. These insects leave behind evidence not long after their intrusion that gives you a fair warning. Once you've seen the clues, the onus is on you to act quickly to stop a brewing infestation in its tracks. The number of cockroaches can grow exponentially in a short amount of time, so you don't want to delay the treatment process. Look around and see if you notice any greasy or dirty streaks and smears across walls, doors, or floor baseboards. You may also notice droppings, egg capsules, shed skin, or an inexplicable foul stench around areas these insects like to hide. If you see them, take any of these signs seriously by contacting a professional pest elimination company immediately.
How Hard Is It To Get Rid Of Roaches
It may be easier to obtain a Ph.D. in nuclear physics than eliminate a Huntsville cockroach infestation, especially if you're attempting to do it on your own. Roaches not only invade homes and other types of buildings more than any other nuisance pest, but they're the most stubborn to wipe out completely. Cockroaches breed alarmingly fast, which means their population can double in size every couple of weeks. That's why it's better to pass the baton for such a serious matter to a professional pest specialist who knows exactly what to do to obliterate the problem. You could waste plenty of time and money by trying home remedies and do-it-yourself (D.I.Y.) techniques that don't work. Therefore, get in touch with a reputable roach pest control company for a comprehensive property inspection.
Where Are Roaches Hiding Inside Your Home
If they gave out awards to the best hide-and-seek participants, cockroaches would win every time. These sly and crafty creatures can easily slip into the tiniest opening and disappear somewhere into your home. Once inside, these insects use their pheromones to emit a strong, musty odor, alerting other roaches to their location.
Check out the list below of places in your home these pests love to hide:
Narrow crevices and cracks
Behind kitchen appliances
Inside cabinets and drawers
Underneath sinks
Near plumbing
Roaches can also be found behind door jambs, wall paneling, and inside light switches. If you're concerned that these insects have infiltrated your home, contact professional cockroach pest control in Huntsville for further assistance.
Professional Cockroach Control For Boaz, Albertville, Guntersville Homes
When thinking about how to deter cockroaches and keep them out of your Huntsville home, consider choosing professional pest control as your partner in this endeavor. They have the expertise to safely handle industry-grade products, understand pest habits and behaviors, and get to the root of the infestation to wipe it out completely.
With over 25 years of experience in pest management, Custom Pest Control has been providing a high level of customer service and superior results that keep Huntsville homes and businesses pest-free. We use the most up-to-date equipment, procedures, and best practices to eliminate all types of cockroaches successfully. Contact us today to request your free inspection and to learn more about our residential and commercial pest controls services in Huntsville.