How Ants Get Into Huntsville Homes 
March 15, 2021
Argentine ants, fire ants, carpenter ants, oh my! These many-legged and very hungry pests are marching directly towards your door this spring! Ant species in Huntsville are usually attracted to human buildings by easily accessible food items, water puddles, and strong scents. There's nothing they wouldn't do to scramble through your home in pursuit of a good snack. There are many reasons why ants get inside, including cracks in walls, gaps in window screens, and inadequate door weatherproofing.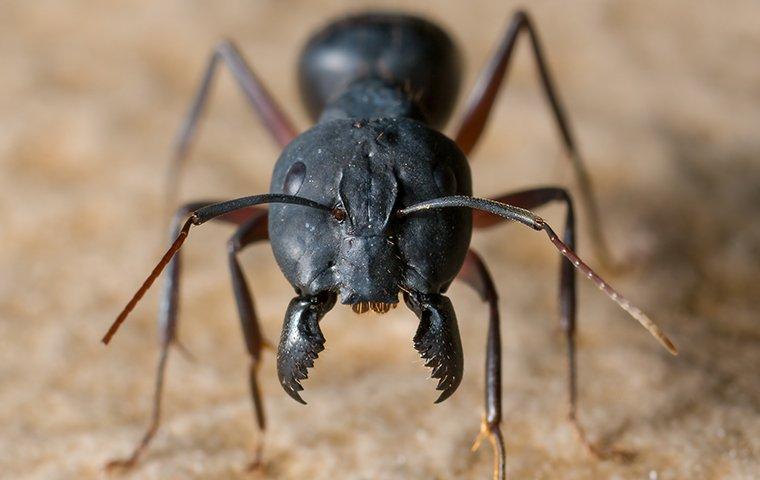 Most ant species are considered nuisance pests by professional etymologists, meaning that they can't really cause that much damage to people, pets, or their properties. However, none of these ants should be a welcome sight in your comfy Huntsville home. If you truly want to be protected against ants this spring, you will need to act fast.
Are Ants Impossible To Prevent? Not Quite!
Ants are difficult to prevent for many reasons, but one thing's for sure: it will take a lot more than just a few sprays or ointments to make them go away. Prevention for Huntsville ants should be more than skin deep, especially to be effective. What's more, the tiny size of these pests make occlusion tactics even harder to implement. Follow the steps below to reduce the factors that attract ants to properties in the first place:
Ants like food. Period. Any available food items on floors, in carpets, or out in the yard could bring colonies right to your doorstep. Mitigate this by cleaning up the home on a regular basis, as well as managing compost piles around the yard.
Keep trash items in bins or plastic bags, and remove sealed bags from the home at least once per week. When possible, clean out the bottoms of cans and other receptacles to reduce scents and other ant-friendly odors.
Cut back on moisture inside and outside. Use topsoil or other fillers to reduce potholes in the lawn or side areas. Install a dehumidifier around problem areas such as bathrooms, kitchens, and basements.
Ant prevention is rarely simple to do, and often requires a good deal of time, sweat, and attention in order to implement well. Nevertheless, ant colonies may still skirt around your hard work and pile into your home. If you are concerned about a potential ant infestation in your Huntsville property, contact Custom Pest Control now.
The Best Way Of Dealing with A Huntsville Ant Problem - Custom Pest Control
Ants come in all different shapes and sizes, but the one thing they all have in common is the potential to invade once-safe Huntsville homes. Of course, prevention methods are wonderful means of keeping them out, but these alone will not necessarily be enough. The second-best way to deal with a Huntsville ant problem is to wait for things to resolve themselves, or to apply Old Wives' tales such as boiling water or vinegar sprays. Of course, we know how unsuccessful these methods tend to be, especially in a residential or business setting. Don't wait for things to get worse before they get better. Call the professionals at Custom Pest Control for ant treatments that simply can't be beat!
We deliver quality ant prevention to your Huntsville home in three easy steps: inspection, treatment, and follow up. We even include a written inspection report just for you, mapping out the ant species, colonies, and threats near your property. Even better, we use infrared cameras and other technologies to spot infestations that are completely out of sight! Come see for yourself when you book a scheduled home visit with Custom Pest Control now!