Quality Pest Control Solutions For Harvest, Alabama
Harvest is a quiet community and census-designated place in northwest Madison County, located about 13 miles away from Huntsville. Protect your Harvest home or business from the wide variety of pests that live in our area by turning to the skilled pest technicians here at Custom Pest Control. We have over 25 years of experience in the pest control industry, which means you can depend on us to provide excellent residential and commercial pest control services year-round.
Our licensed technicians are committed to helping you find a solution to all of your pest control problems, no matter the size. We work hard to provide customized solutions that eliminate current pest activity and prevent new pest infestations from occurring in the future. Give your Harvest home or business the ongoing pest protection it needs by reaching out to the professionals at Custom Pest Control today. We're committed to developing our pest control services to suit your needs.
Home Pest Control In Harvest, AL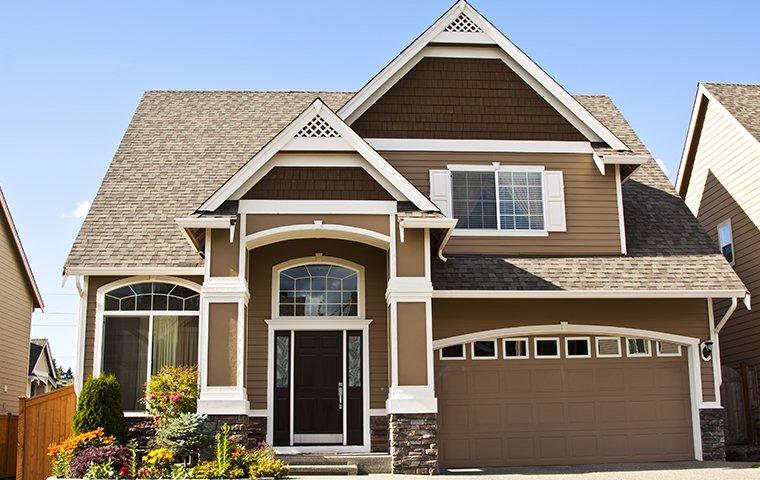 Invading pests threaten the security of your home and the health of your family, which is why professional pest control services are crucial.
At Custom Pest Control, we offer excellent home pest control solutions to eliminate existing pest threats and keep your property pest-free throughout every season.
All of our home pest control services begin with a detailed inspection of the interior and exterior of your property to determine the best treatment plan for your specific pest situation. Once the inspection is complete, we'll tailor our treatments to fit the needs of your home, budget, and family.
If you're looking for customized pest control services you can trust, look no further than Custom Pest Control.
Commercial Pest Control In Harvest, Alabama
When pests such as termites, rodents, or cockroaches enter your commercial facility, they put the reputation of your business at risk. The best way to avoid problems with pests is to partner with the professionals at Custom Pest Control to implement a customized commercial pest control plan. Our commercial treatments take place on a monthly basis to ensure your Harvest business receives the best possible care. With over 25 years of experience in the pest control industry and a commitment to the communities we serve, Custom Pest Control is the right choice for all of your commercial pest control needs. Get in touch with us today to learn more about our commercial pest control process.
Are The Spiders In Harvest, AL Dangerous?
Spiders are predatory arachnids closely related to ticks, mites, and scorpions. They have eight legs, venomous fangs, and multiple eyes, all of which contribute to their frightening appearance. When they stay outdoors, spiders are beneficial pests that keep insect populations under control. Unfortunately, spiders are nothing but a problem when they enter your Harvest property. All spiders have venomous bites, but most spiders don't have venom strong enough to harm humans.
The only two dangerous spiders in our area are black widow spiders and brown recluse spiders. Although most spiders are reclusive and prefer to avoid the presence of humans, they will bite you if they feel threatened or provoked. If you are bitten by a black widow spider or brown recluse spider, it's important to seek medical attention right away. Fatalities due to spider bites are rare, but people who are bitten by a black widow or brown recluse spider may experience health problems and dangerous symptoms. To protect your Harvest property from spiders and other pests, turn to Custom Pest Control today.
What All Harvest Residents Ought To Know About Termites
The last thing any homeowner wants to discover in their Harvest home is a termite infestation. These small, wood-eating insects thrive in our warm, humid climate and are capable of causing significant structural damage within a relatively short period of time. Although most people are aware that termites are destructive pests, it's important to understand more about termites to prevent them from destroying your Harvest property.
When it comes to dealing with a termite infestation in or around your home or business, here's what you should know.
Termites are highly attracted to moisture and require it to survive. This is why properties with faulty piping, high humidity, and water-damaged wood are more susceptible to termite infestations.
Even a small termite colony can cause significant damage to your property. A colony of 60,000 termites is capable of eating through an entire 2x4 plank of wood in as little as six months.
Termites never sleep. Instead, they work tirelessly to feed, build, and protect their colonies year-round.
Termites are destructive pests that should be taken seriously. If you suspect termites are living in or around your Harvest home or business, the professionals from Custom Pest Control can help. We offer a wide variety of treatments to control and eliminate termites throughout the entire year.
Request Your Free Inspection
Complete the form below to schedule your no-obligation inspection.